Your Certified Mercedes-Benz Professionals
Regular maintenance helps ensure that your vehicle's safety and operational reliability are maintained, and that both you and your car are ready for the road ahead. When it does come time to service your vehicle, it's important to always return to your Mercedes-Benz dealer for both routine maintenance and repair. There you can be sure that you have a qualified factory-trained and experienced technician working on your vehicle. This, along with choosing only Mercedes-Benz Genuine Parts and recommended fluids will help ensure your vehicle provides years of driving enjoyment.
Wherever your journey may take you, the full Mercedes-Benz service network is always at your disposal. Each of our technicians is an expert in their field and on our innovative diagnostic techniques and technical equipment, so you can be sure you receive an accurate and thorough service experience.
You made an important investment when it came to choosing your vehicle. Let us help maintain its value. Whether it's routine maintenance or a repair, your dealer will ensure that you and your vehicle are receiving our full attention because your experience and expectations are ultimately our number one priority.
On the road, every decision counts. Let us provide you with the most uncompromising reliability, performance, value, and safety your Mercedes-Benz deserves. Accept no substitutes.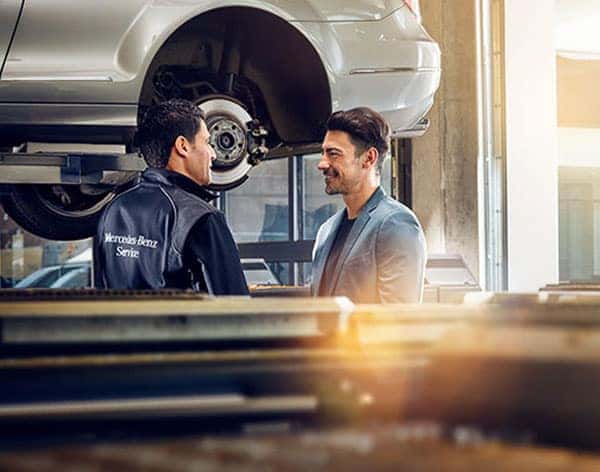 Maintenance
More than just an oil change. With each maintenance visit, one of our Mercedes-Benz factory-trained Technicians will inspect key components of your vehicle throughout the engine compartment, interior, exterior, underside, wheels, brakes and trunk.
Depending on your vehicle's specified interval, additional services will be required such as replacing your air filter, fuel filter, coolant or transmission fluid.
For more information on specific services, please refer to the Service Booklet included in your vehicle.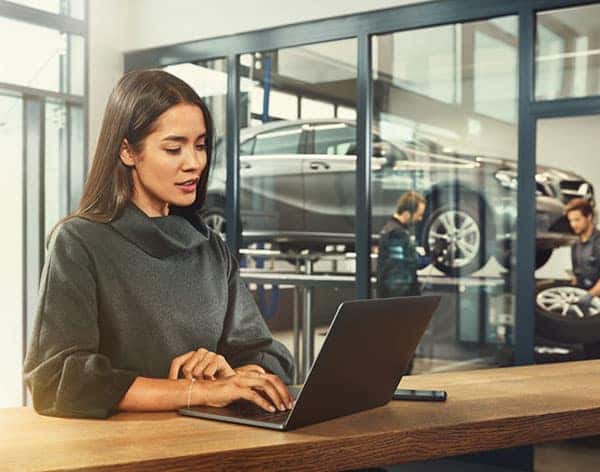 Prepaid Maintenance
Scheduled Maintenance, tailored for you. Drive with confidence knowing that your scheduled maintenance is taken care of right from the start. Prepaid maintenance offers additional savings compared to pay-as-you-go and is available for most Mercedes-Benz models at the time of purchase, or any time before the first scheduled maintenance visit. Mercedes-Benz Prepaid Maintenance offers further peace of mind: your vehicle's factory scheduled maintenance will be followed, its warranty maintained, and all work will be performed by one of our highly-skilled Technicians using the latest diagnostic tools, and Mercedes-Benz Genuine Parts.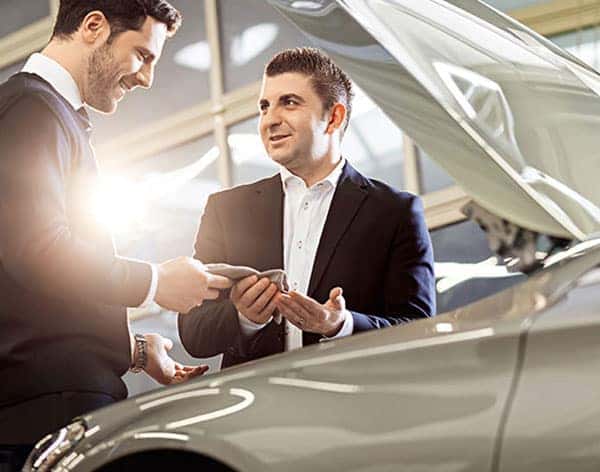 Extended Limited Warranty
Your Mercedes-Benz is engineered to bring you years of driving pleasure. With this in mind, if you plan to drive your vehicle beyond its four-year/80,000 km new vehicle warranty, then a Mercedes-Benz Extended Limited Warranty might be right for you.
Extended coverage is available for up to seven years or up to a 160,000 km maximum, whichever comes first. And if you change your mind and decide to sell or trade in your vehicle during this period, an Extended Limited Warranty can help retain and increase the resale value of your Mercedes-Benz.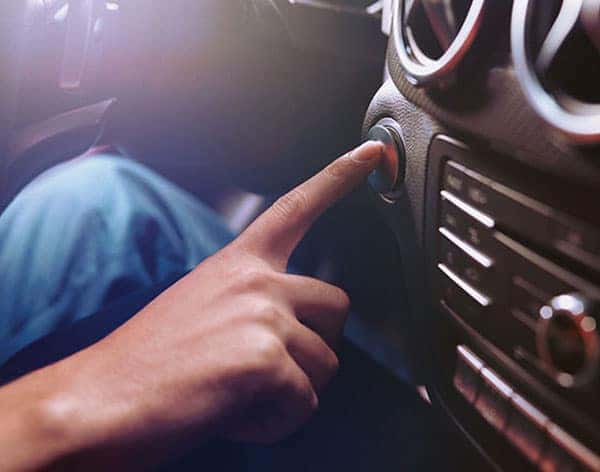 Small Repair
In many cases, minor damage to your vehicle can be fixed with very little fuss – and without replacing entire parts. With Mercedes-Benz Small Repair, we offer you the opportunity to quickly eliminate smaller dents in the sheet metal panel, cracks in the windshield or damage to the bumper quickly and to Mercedes-Benz standards*.
*Small Repairs are assessed on a case by case basis. Please speak to your Service Advisor for details.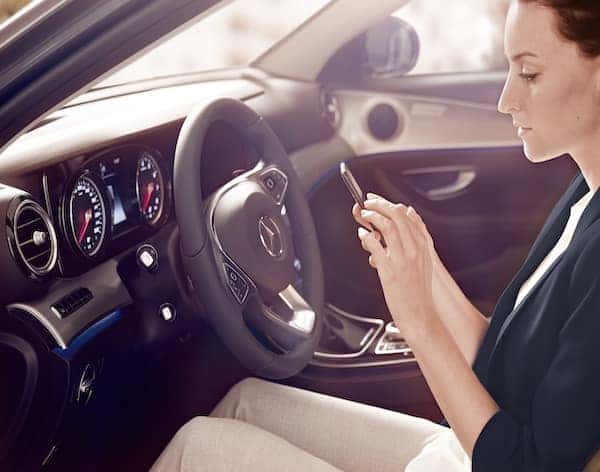 Recall Information
At Mercedes-Benz Nanaimo, your safety is our priority, and we are committed to keeping you informed about any applicable Canadian recall campaigns that may include your vehicle. Simply click the link below, enter your 17-digit Vehicle Identification Number (VIN) to see the most complete and up-to-date information on current or previous recalls. This resource is always available to you. It does not provide recall information for non-Canadian vehicles.
Required Service A for Vehicles MY09
A 10,000-mile check-in we call Service A. This is when our expertly trained technicians not only perform a comprehensive, step-by-step vehicle inspection, but replace certain key parts with Genuine Mercedes-Benz Parts.
"A" Service includes:
Service at 10,000 miles or 1 year
All fluid level checks and corrections are dependent on factory-recommended service intervals for your vehicle's year and model
Tire inflation check and correction
Brake component inspection
Reset maintenance counter
Price advertised for Service A/Service B includes all factory-required components. Please refer to your maintenance booklet for the complete list of factory-required services and details on the specific intervals for your vehicle's year and model.