The fully-redesigned C-Class Sedan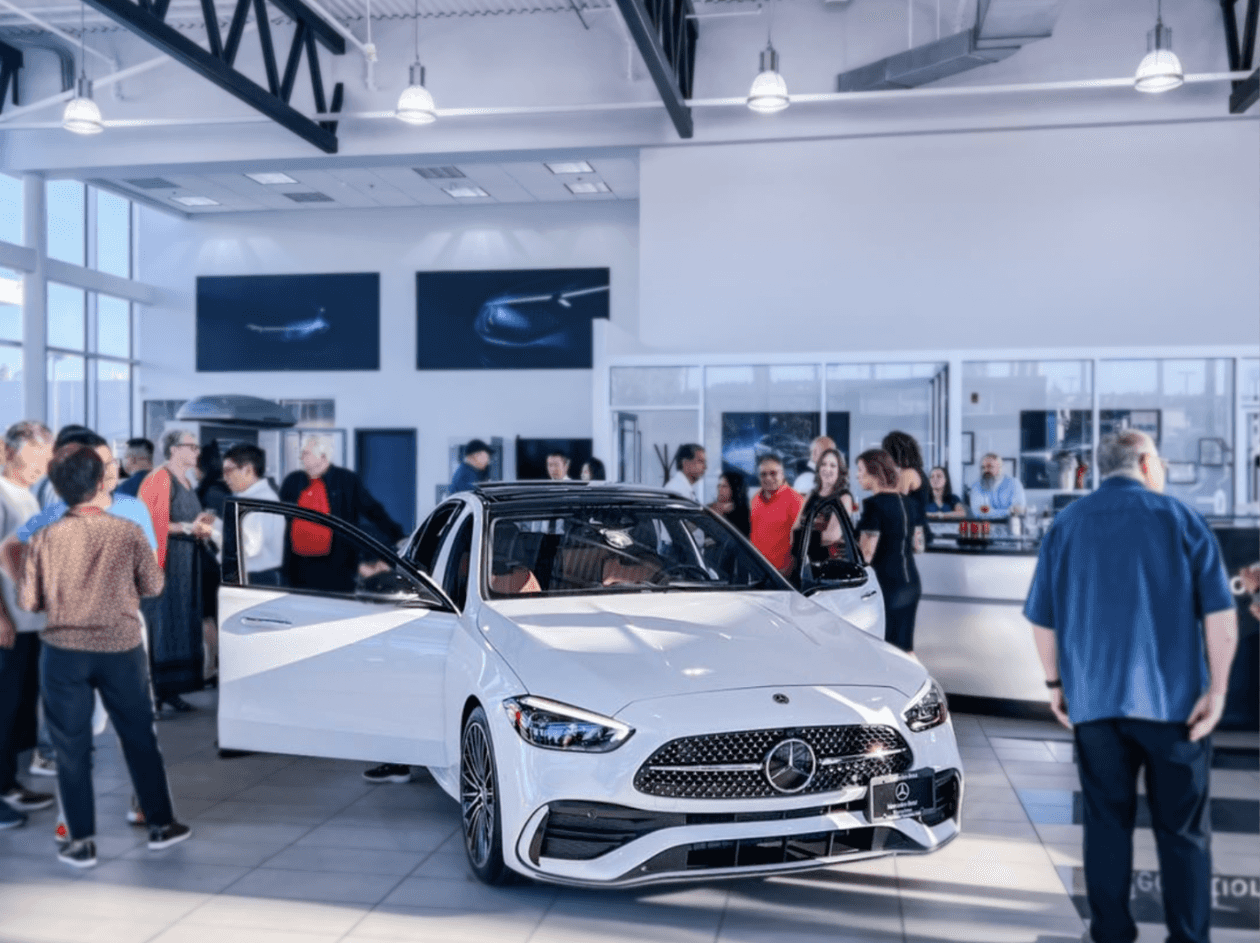 This past August 11th, we had the pleasure of hosting our first event at Mercedes-Benz Nanaimo in over two years. The momentous occasion was marked with the launch of the new, fully-redesigned C-Class Sedan. Our esteemed clients and friends were able to indulge in light refreshments over the course of the evening as they caught-up with our team, each other, while meeting and interacting with the new 2022 C 300 4MATIC Sedan. The C-Class Sedan lived up to and exceeded its goal of elevating the comfort zones of its occupants thanks to its updated exterior styling, and thoroughly enhanced interior and infotainment system.
As well as being roomier than its predecessors, the new C-Class Sedan takes direct inspiration from the S-Class as it boasts enhanced surface finishes and premium materials. Meanwhile the all-new digital instrument cluster and central touchscreen utilize the latest generation of Mercedes-Benz User Experience (MBUX) which offers sophisticated and user-friendly control of the car's settings. This system is also capable of learning and adapting to its users thanks to advanced Voice Control and fingerprint sensors used for biometric authentication. A comprehensive suite of safety and driver assistance features – such as Active Distance Assist DISTRONIC, Active Steering Assist, and Active Lane Change Assist – are enhanced for improved drivability. The C300 4MATIC Sedan uses a 2.0-litre turbocharged inline-four cylinder engine, and for the first time in a C-Class is equipped with a 48-volt mild-hybrid system. Total power and torque are 255 hp and 400 Nm respectively, and the mild-hybrid system can deploy an additional 200 Nm of torque and 20 hp for short intervals when swifter acceleration may be needed.
The new C-Class Sedan is available now. Contact us to to place your order, and to keep up to date on our upcoming events.