The New EQS – The art of luxury, built on science.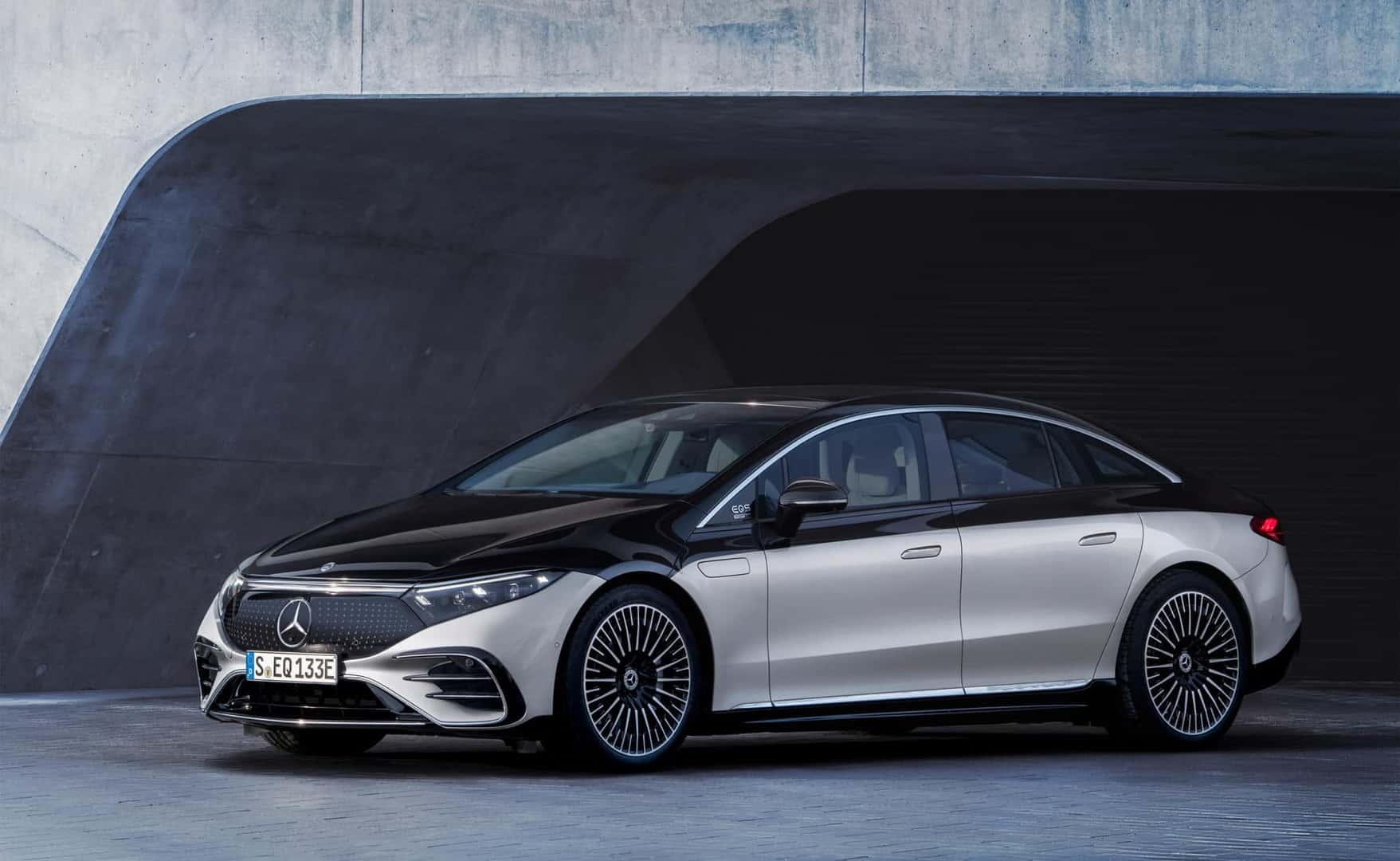 Like the many impeccable vehicles made throughout Mercedes-Benz's storied history, the EQS represents bringing the future of luxury and mobility into the present. Sustainability, luxury, design, technology, functionality, and connectivity culminate into the visionary all-electric luxury sedan that sets new standards for drivers, passengers, and awe-struck onlookers. Some noteworthy firsts and superlatives of the EQS:
– The first all-electric luxury sedan engineered and released by Mercedes-EQ
– The first model to use the intelligent Mercedes-EQ modular architecture
– The most aerodynamic production car in the world with a drag coefficient of 0.20
– The first to use a new generation of high energy density batteries with usable energy content of 107.8 kWh
– The first Mercedes to offer new vehicle functions via over-the-air updates (OTA)
With up-to 700 kilometers of driving range*, the EQS can comfortably ferry you and you passengers over the course of a work week with little range anxiety. When it is time to recharge, the EQS can be charged up to 200 kW at direct current fast charging stations. If you are charging at home or via public charging stations, the EQS can conveniently be charged with up to 9.6 kW with alternating current using the on-board charger. Upon its Canadian debut, EQS owners will have 3 years access to the Mercedes me Charge and Green Charging service system. Mercedes-Benz guarantees energy from renewable energy sources will be utilized through thousands of public charging stations from coast-to-coast, and an easy method of processing payments.
The EQS 580 4MATIC Sedan will arrive in Canadian showrooms in autumn 2021. Click here to stay up-to-date and to be among the first to own this modern masterpiece in electromobility.
*Range based on optimal conditions and will vary based on environment, temperature and battery age.